---
Lovely to meet you. Come on in. Let's have a chat.
Hello! You have reached my little corner of the web. Nice to see you. My name is Andy Shipman and I'm a web and mobile app developer.
If you're looking to create an online service, build an app, or just improve your web presence then I can help you with that! Kick back, have a look around and get in touch if you want to talk some more.
Whereupon I blow my own trumpet.
Technical chops:
Ruby
Rails
Ember JS
HTML / CSS
jQuery / JavaScript
PhoneGap (iOS app development)
Project Management
My career to-date.
Employment
2009 - Present

Head Honcho
cllearview

A return to my first love, developing software. Working with lots of lovely clients and the latest technologies to craft well-designed, effective web and mobile solutions.

2003 - 2009

Chief Technical Officer
Tricycle

Co-founded Tricycle as a "sustainable design company" serving the textile industry in the US and worldwide. Drove the technical strategy for the company and managed teams on both sides of the Atlantic.

2000 - 2003

Operations Director
cre8tiv

Oversaw numerous web projects for clients across the globe. Managed several high profile web developments for large US corporations with billions of dollar in turnover.

1994 - 2000

Developer
Apso

Played a large part in re-engineering a codebase developed for the Commodore Amiga(!) over to Windows. Created a broad range of innovative applications for the textile industry.
Hello, is it me you're looking for?
How do I work?
How I work really depends on what you need me for. If you just want to get a website live, I can handle it all from design to hosting to development. If you are more technically minded I can provide agile development to solve any manner of technical challenges. If you're somewhere in between then I'm happy to advise if required and develop to a plan if not!
Andy was very thorough in translating the vision of a personalised financial portfolio into the finished product and handled all the technical aspects with aplomb. Andy Wallace, moneyvault.co.uk
Initially, we had very specific brief and a very tight deadline. Andy rose to the challenge of both and delivered just what we needed. Paul Birks, FIFA Catalogue for the works
Times Too
Money Vault
FIFA Catalogue for The Works
Spelling: Look, Cover, Check!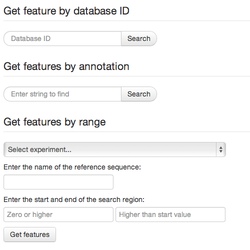 Gee Fu
Let's talk more.
Email me
I like to help people solve their problems. If you're looking to develop a website or an app then I can help you build what you need.
Andy took the original concept and implemented it in a fun and exciting way. Peter Cresswell, timestoo.co.uk
I really like the work that Andy did and I'm very enthusiastic about working with the tool now. Dan MacLean, The Sainsbury Lab